Search for Live and On-Demand CE Classes and Product Tutorials
The evolution of dentistry has seen significant advancements in recent years, particularly with the incorporation of digital technology. One of the groundbreaking innovations is milled denture systems. In this CE webinar, Dr. Vetter and Jonny Jakson will delve into their hands-on experience, discussing its benefits, practical applications, and the transformative effect it has on modern dentistry. Attendees will gain a comprehensive understanding of how to integrate and optimize this system in their own practices, along with insights into the capabilities of designing dentures.
---
It is likely that every day, in your dental practice, you reach for your composite resin material to restore a tooth. It is the material we, as dentists, rely on the most. In this CE webinar, Dr. Mennito will share with you tools and materials to help you place durable and esthetic restorations for the posterior and anterior regions while making sure you don't run over schedule.
---
Practice costs grow year by year, however reimbursement rates stay flat. In order to remain as profitable, we face only once option...to increase our efficiency. Working smarter and faster is the only way. This CE webinar will help clinicians stay fast and efficient at the most common restorative procedures - direct posterior composites!
---
The patient's demand for esthetic restorations is increasing. This encourages dental practitioners to select contemporary ceramic materials and streamlined workflows for restorative procedures. With advancements in dental technology, the clinician can provide efficient processes from diagnosis and treatment planning to impression taking, up to and including, the insertion of the final restoration. In this CE webinar, intra-oral scanning techniques, material selection and cementation protocols will be addressed to maximize long-term performance and esthetics of your all-ceramic restorations.
---
The latest zirconia materials are a synergistic blend of biological evolution and technological engineering. Today's clinician must recognize the attributes of each zirconia material by way of optical, physical and biologic material property to ensure clinical success. This CE webinar will discuss the difference in 3Y to 5Y zirconia materials, the newest version of gradient content materials and how to select the right Y for each case.
---
As we reflect back on 2022 and the many opportunities and challenges facing the dental industry, now's the time to start planning for next year. So, what's your new year's resolution? In this CE webinar, please join our esteemed panel of experts as they focus on three pillars for success – business opportunities, leadership skills, and new products and technology. Dr. David Rice will serve as the moderator and will be joined by Dr. James Klim, Dr. Pamela Maragliano-Muniz and Dr. Josh Austin. During the one hour program they will share their opinions and strategies for success. Along the way, they will discuss best practices and thought-provoking ideas to help you plan for 2023.
---
New advancements in resin and photo-polymerization technology allow us to simplify these procedures without compromising quality. This CE webinar will focus on new technology, proper adhesion protocols and the establishment of proper form and function while meeting the demands of today's patients and maximizing efficiency and productivity for clinicians. Prepare to simplify your technique, understand the critical factors for successful posterior direct composites, and make your process much more efficient.
---
In this CE webinar, we will discuss the features and benefits of a unique intra-oral scanning system along with materials selection, tissue management techniques, and cementation protocols. The complete digital workflow will be shown to make intergration into everyday practice simple and seamless.
---
This CE webinar will provide a blueprint for cement decision-making in any situation. It will guide the attendee on when and how to utilize conventional, self-adhesive, adhesive and abutment cement. Identify and avoid the most common cementation pitfalls to ensure a confident dentist and happy patient. Reduce delaminations and remakes with Dr. Klim's proven system for indirect restoration success.
---
Set yourself up for positive patient outcomes by understanding different ceramic strength testing methods and how they impact you. Dr. James Klim will share his methodology for material selection in case planning to ensure long-term restoration survival and outstanding patient experiences. Learn how he has kept his patients smiling bright for more than 30 years by decoding the data and using it to maximize functional and aesthetic outcomes. Dr. Klim will also provide an introduction to ISO dental material strength testing. Dr. Jason A. Griggs, Global Head of ISO - The International Organization for Standardization-Dental Ceramics will provide detailed information on how this testing is performed, the importance of knowing which testing method was used, and share new and surprising ceramic strength results when tested according to the ISO 6872 standard.
---
---
---
---
---
---
---
---
Episode 400: Why It's Important for Dentists to Pay Attention to Physical Properties and Testing Methodology of Dental Ceramics (ISO Standards)


View All Episodes from: Ivoclar Dental Podcast Series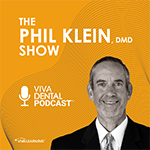 Series: Ivoclar
CE Credits: 0.25
Presenter: Dr. Jason Griggs
Release Date: 7/7/22
---
---
---
OptraDam Plus is based on an innovative, three-dimenional technique to establish a completely dry treatment field. Due to its anatomical shape and flexible, three-dimensional design, OptraDam is completely different from conventional rubber dams. As the dam is automatically stretched in an oral direction, an automatic hold of the device in the oral cavity is ensured. OptraDam is available in the adult sizes "Regular" and "Small". OptraGate is a latex-free lip and cheek retractor. The aid's unique flexibility and elasticity make it comfortable to wear and assist patients to keep their mouth open.
---
The coronavirus has changed the way dentistry will forever be practiced. Join Dr. Pete Gardell as he discusses techniques for maintaining an efficient and safe environment for his staff and patients. See how he now approaches the placement of his direct restorative treatments to ensure predictability and cleanliness for his practice.
---
The 3s PowerCure System is a set of four products that are optimally coordinated to increase your workflow efficiency: Tetric PowerFill which is a sculptable composite and Tetric PowerFlow which is a flowable composite, both of which can be placed in increments up to 4 mm. Adhese Universal is a single-component adhesive and Bluephase PowerCure is a high-power intelligent LED curing light.
---
The Cervitec Plus varnish system, which contains the effective combination of the active ingredients chlorhexidine and thymol, allows you to selectively control these germs and therefore reduce an important caries risk factor.
---
Ivoclar Vivadent denture teeth have always been known for superior esthetics. The secret lies in the natural layering. Since natural teeth have different dentin and incisal layers, BlueLine denture teeth reproduce these layers for natural esthetics.
---
Variolink Esthetic is a light- and dual-curing luting composite for the esthetic and permanent cementation of ceramic and composite resin restorations.
---
SpeedCEM Plus is a self-adhesive, self-curing resin cement with optional light-curing. SpeedCEM Plus offers an ideal combination of performance and user-friendliness for clinicians.
---
Adhese Universal is a single-component, light-cured universal adhesive for direct and indirect bonding procedures that features compatibility with all etching techniques.
---
AccuDent XD makes it easy to create impressions that are dimensionally accurate and completely free of air bubbles and voids. Which means you'll be able to make visibly better primary stone or virtual models for each case.
---
IPS e.max lithium disilicate is an advanced material that is the most trusted and most prescribed ceramic in the world. IPS e.max combines 500 megapascals of strength with beautiful esthetics and ease of use, and enables you to practice more minimally invasive dentistry.
---


Dr. Rice on Tetric PowerFlow (04:02)
Sponsor: Ivoclar
Presenter: Dr. David Rice
Released: 4/22/22
Dr. David Rice goes over the ideal qualities of a flowable composite, like Tetric® PowerFlow from Ivoclar, for posterior teeth.
---


Dr. Fagin on IPS e.max Lithium Disilicate (04:40)
Sponsor: Ivoclar
Presenter: Dr. Marshall Fagin
Released: 9/15/21
Dr. Marshall Fagin talks about the clinical performance and esthetic considerations of IPS e.max Lithium Disilicate materials.
---


Jerry Varner and Dr. Juliani on PrograMill One and IPS e.max CAD (03:40)
Sponsor: Ivoclar
Presenter: David Juliani, Angela Severance and Jerry Varner
Released: 5/14/21
Jerry Varner and Dr. David Juliani demonstrates how the highly automated PrograMill One mills a restoration using an IPS e.max CAD block.
---


Susan Wingrove on Cervitec Plus (01:53)
Sponsor: Ivoclar
Presenter: Susan Wingrove, RDH, BS
Released: 9/25/20
Susan Wingrove discusses the benefits of Cervitec® Plus Chlorhexidine Varnish, the only antimicrobial varnish on the market today.
---


Dr. DiTolla on SpeedCEM Plus and Ivoclean (04:27)
Sponsor: Ivoclar
Presenter: Dr. Michael DiTolla
Released: 12/13/19
Dr. Michael DiTolla discusses self-adhesives cements, in particular SpeedCEM® Plus and how it works well with Ivoclean.
---


Dr. DiTolla on IPS e.max ZirCAD Prime (03:27)
Sponsor: Ivoclar
Presenter: Dr. Michael DiTolla
Released: 10/30/19
Dr. Michael DiTolla discusses IPS e.max® ZirCAD® Prime with its true gradation translucency from 3Y TZP to 5Y TZP.
---


Dr. Maragliano-Muniz on Cervitec Plus (03:28)
Sponsor: Ivoclar
Presenter: Dr. Pamela Maragliano-Muniz
Released: 9/10/19
Dr. Pamela Maragliano-Muniz discusses the benefits and incications of Cervitec® Plus Chlorhexidine Varnish.
---


Dr. Shull on IPS e.max ZirCAD (02:40)
Sponsor: Ivoclar
Presenter: Dr. Franklin Shull
Released: 10/30/18
Dr. Franklin Shull discusses the translucency and indications of the IPS e.max ZirCAD product portfolio.
---


Dr. Shull on IPS e.max ZirCAD: Preparation Guidelines (04:19)
Sponsor: Ivoclar
Presenter: Dr. Franklin Shull
Released: 10/30/18
Dr. Franklin Shull talks about the various preparation guidelines for IPS e.max ZirCAD.
---


Dr. Shull on Ivoclean, Monobond Plus and SpeedCEM Plus (03:35)
Sponsor: Ivoclar
Presenter: Dr. Franklin Shull
Released: 10/30/18
Dr. Franklin Shull talks about cleaning, priming and cementing surfaces using Ivoclean, Monobond Plus and SpeedCEM® Plus.
---
---
---
---