Episode:
Pulp Therapy in Pediatric Dentistry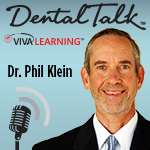 Dental podcast hosted by Dr. Phil Klein: This dental podcast discusses pulp therapy in pediatric dentistry, specifically new treatment modalities for successful pulpotomies as well as indirect and direct pulp caps. Our speaker is Dr. Lance Kisby, Board Certified in Pediatric Dentistry and a Master of the Academy of General Dentistry. He is a national speaker and author and brings over 30 years of clinical, practical, and teaching experience on many topics and issues in Pediatric Dentistry.
Podcast Exam
Please
Log in
to take exam and earn CE credit.
More Podcast Episodes You Might Like